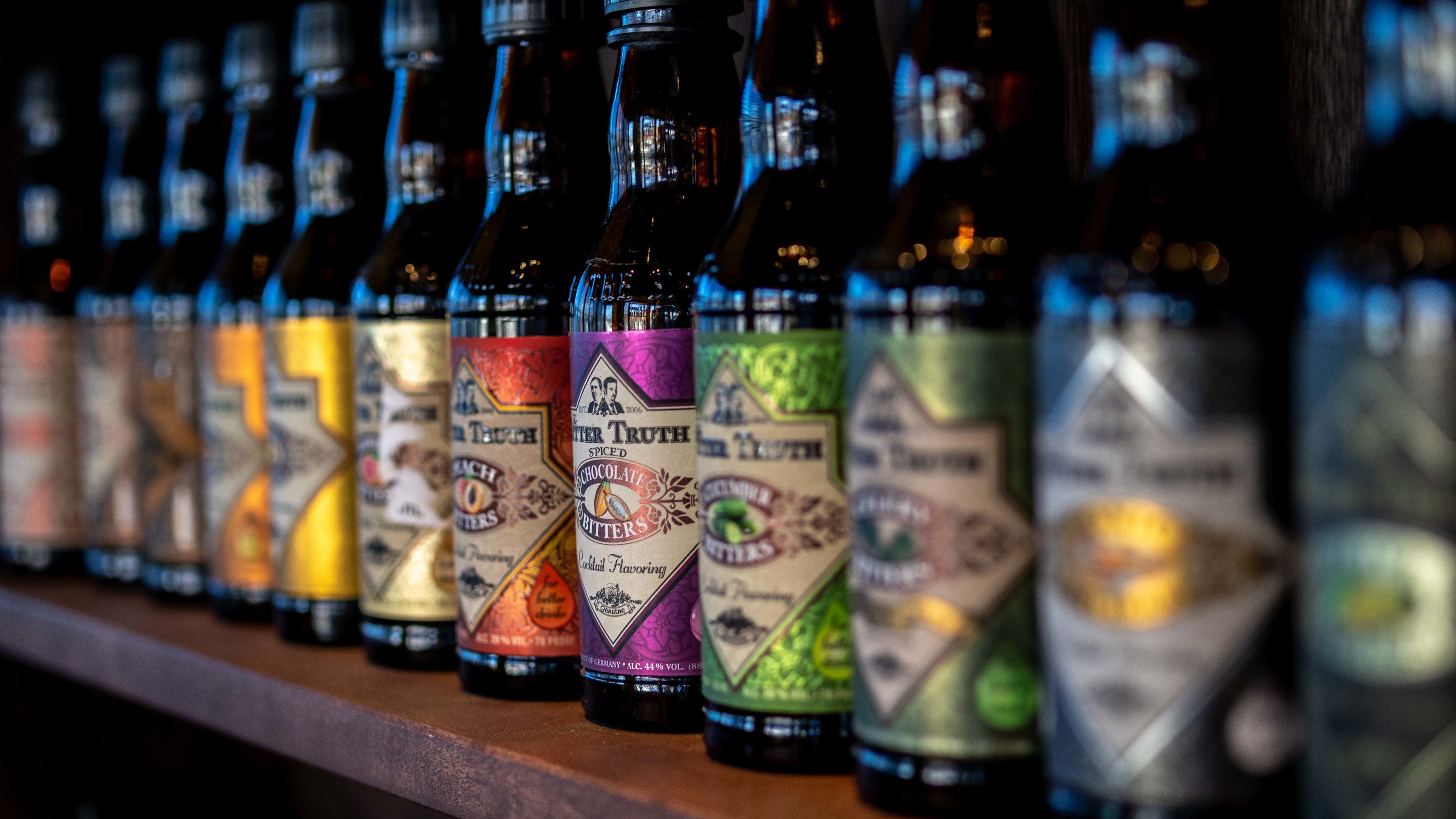 About The Bitter Truth
Bitters history
Originally, cocktail bitters were the ingredient that distinguished cocktails from other categories of beverages such as Toddies, Slings, Fizzes, Sours, or Punches. For decades, they were an essential component of good cocktail creations. The start of prohibition curtailed consumers' drinking habits, and cocktail bitters almost sank into oblivion. Only a few brands survived that period, but even after that, not all of them managed to reestablish themselves in the new market.

The founding of The Bitter Truth
For some time now, there has been a resurgence in the popularity of cocktail bitters, and bitters are now again considered to be the spice rack for your bar. Since 2006, the German company The Bitter Truth has been doing its share to contribute to this development. It all started during a visit to the London Bar Show in June 2006. At that show, Munich bartenders Stephan Berg and Alexander Hauck gave birth to the idea of producing and distributing cocktail bitters, as they were hard to find in Germany or elsewhere if at all.

Both of them had already gained a considerable amount of experience in producing handmade cocktail bitters for the bars they were working at. Also, Stephan owned a large collection of current and historical bitters, some of which hadn't been produced for decades. Thus, he knew how the most well-known bitters of the world tasted and was considered a specialist in this area.

Their criteria for the choice of flavors was mainly provided by old cocktail recipes that could no longer be mixed true to the original because one crucial ingredient had been missing – the correct bitters.
Learn more