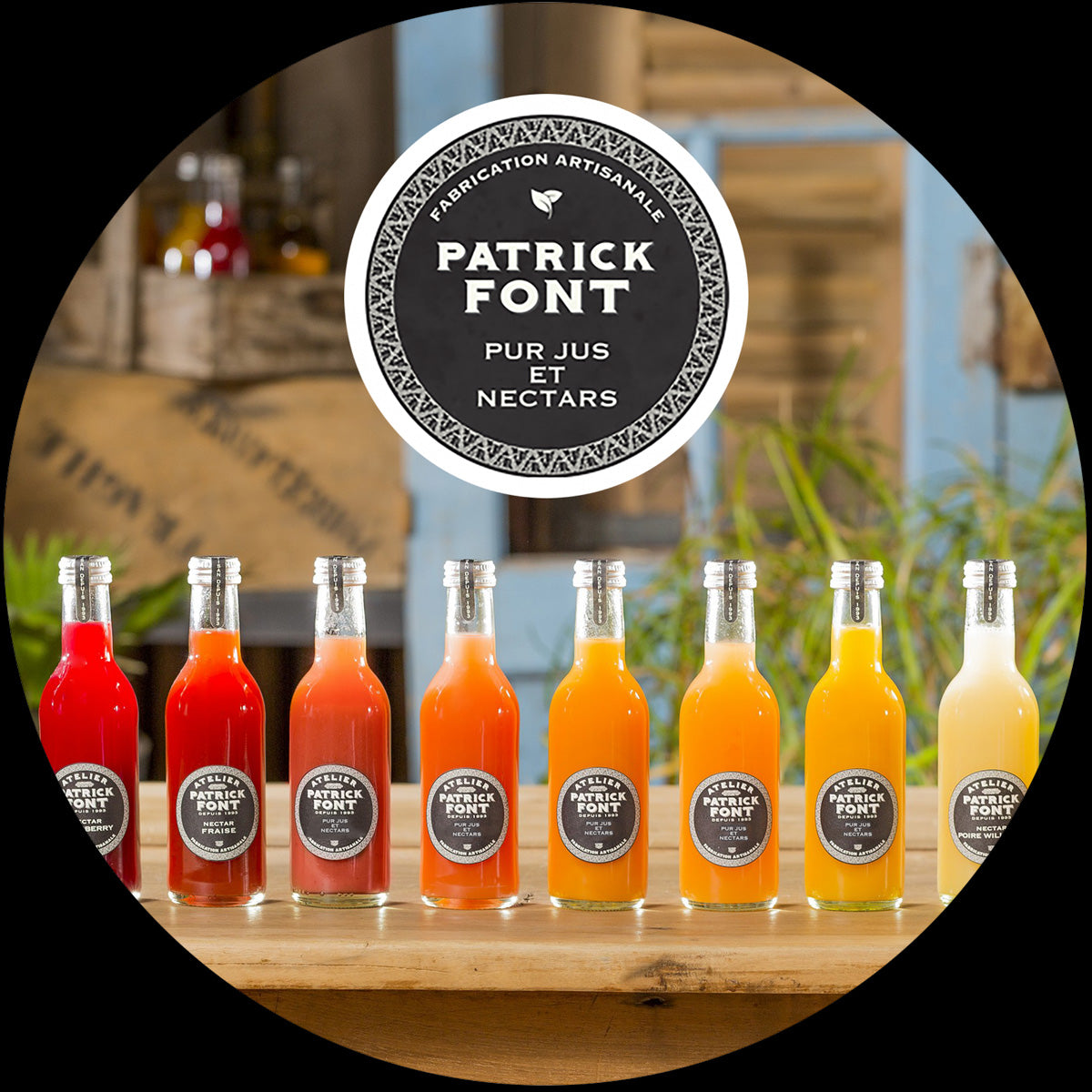 About Patrick Font
Unveiling the flavours and sensations of the fresh fruit is a daily challenge

Atelier Patrick Font creates a collection of juices and nectars that combine excellence, authenticity and handcraft.

With an agricultural know-how, rooted in the family tradition, Patrick Font develops recipes that sublimate thoroughly selected, best quality local fruits and vegetables.

Over the years, The workshop has developed a wide range of juices and nectars that will delight the taste buds of gourmets!

Thanks to a demanding selection, artisanal manufacture methods and the finesse of the recipes, the juices and nectars of the Atelier Patrick Font are now recognised in the world of gastronomy and are present on the tables of the greatest chefs.
Learn more